The Ocean

As Muse

On the sands of Iconic Millionaire's Row, Miami's most beautiful and exclusive stretch of beachfront, sits 57 Ocean—a distinctive building housing just 71 residences that sparkles among its peers. Award-winning architectural firm Arquitectonica has partnered with world-class designers to create a residence that is in complete harmony with its surroundings. Every aspect of the design—including the use of materials, the soft undulating façade, the flow of its interiors—is in constant dialogue with the sea.

From the moment you arrive, the ocean beckons. Grand vertical gardens guide you from the porte-cochère through a double-height lobby awash in natural stone, past the pools and meditation gardens, straight to the sand. The transition has never been more seamless: from city, to home, to ocean.

Here, the cadence of the Atlantic sets the pace for a life lived in full.
VIEW TOWARDS ATLANTIC OCEAN
scroll
On Collins Avenue, a dense array of indigenous plantings—from towering palms to sculptural green walls—create a sense of privacy and grandeur for those arriving home.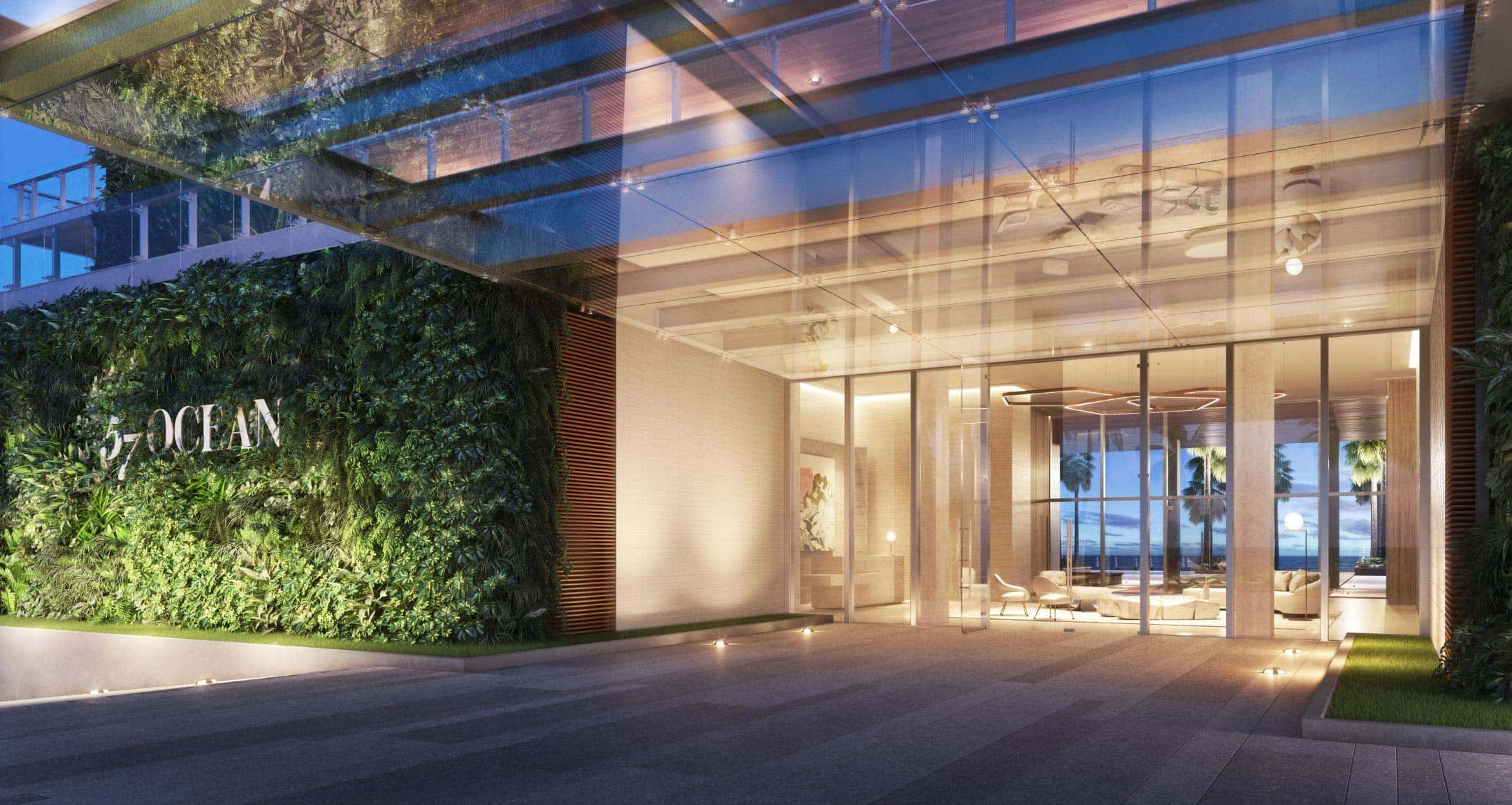 PORTE COCHÈRE
Oceanfront Façade Facing East
A cantilevered glass canopy and lush vertical gardens greet homeowners as they pull up to the porte-cochère, where full-time valet service awaits to whisk cars to underground parking.
At 57 Ocean, water is a source of well-being, inspiration and harmony.